>
>
>
【Canceled】Invitation to the 8th Thailand International Gateball Championship 2020
2020.02.05
【Canceled】Invitation to the 8th Thailand International Gateball Championship 2020
"The 8th Thailand International Gateball Championship 2020"  is canceled.【Decision of March 5, 2020】
This Championship will post pond to March 2021 at same place Chiang Mai.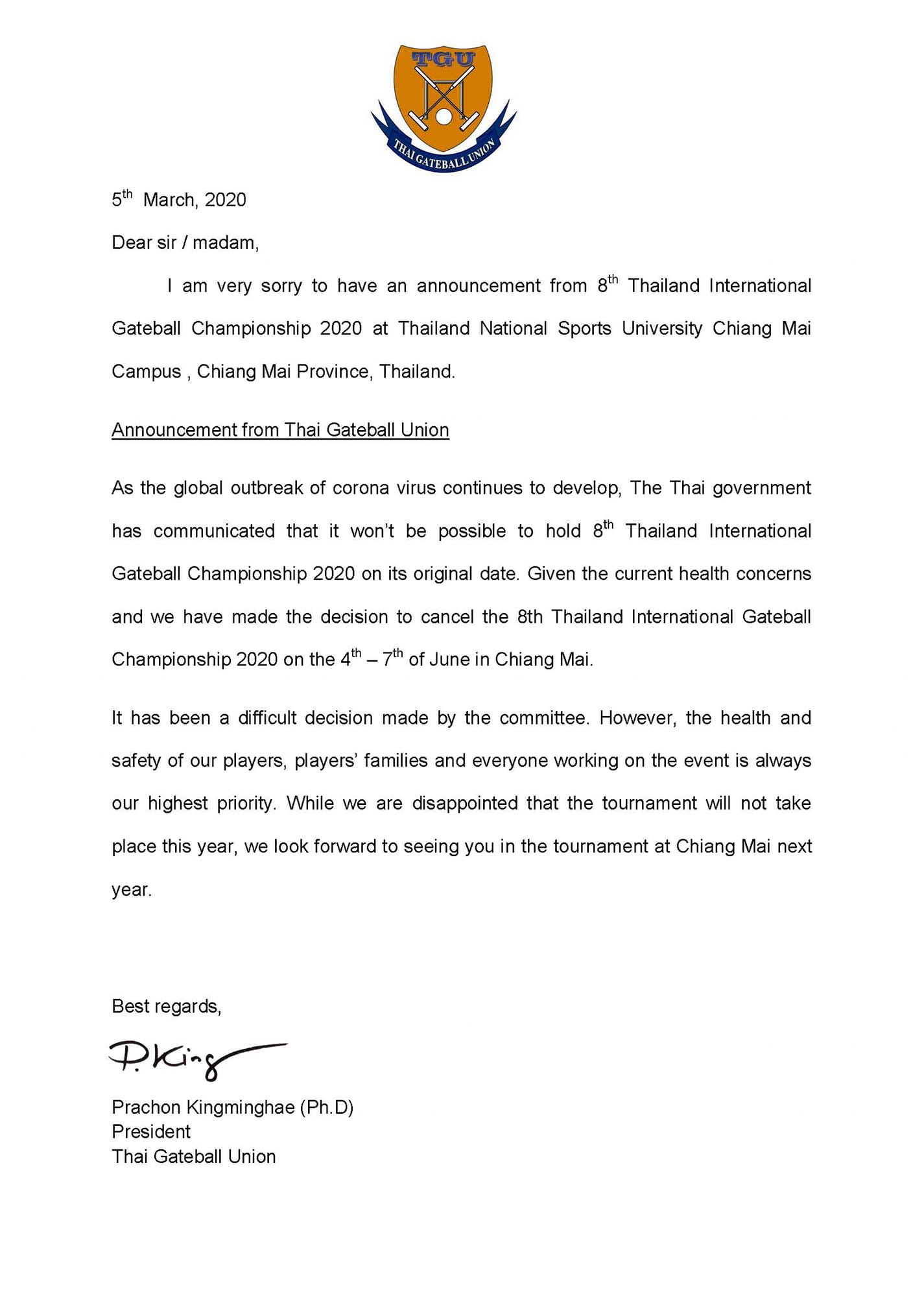 Invitation
Please refer to my invitation letter of November, 2019, regarding 8th Thailand International Championship 2020 to your organization by Thai Gateball Union.
In this regard, I would like to express my sincere appreciation for your assistance and support in our tournament. Unfortunately, due to CoronaVirus outbreak in Asia, I regret that we have been obliged to postpone this tournament to 5-7 June, 2020.
However, we have already reschedule with file attach below. Any further information, please feel free to contact us.
Please accept our apologies, and thank you very much for your kind attention and understanding in this matter.
Best regards,
Prachon Kingminghae (Ph.D.)
Chairperson
Thai Gateball Union

Guidelines etc
Novel Coronavirus Pneumonia Situation
Deadline
Final register………………31 March, 2020
Contact information

Back