2018.03.16
WGU
First Seminar of Gateball in the Republic of Palau
Upon a request from the Zao Town Office (northern part of Japan), the Japan Gateball Union sent staff members to join the Sports Delegation of Zao Town to the Republic of Palau, in order to strengthen their ties for the future.  On this occasion, JGU organized the very first gateball seminar in Palau.
Since Zao Town has historic friendly relationships with Palau (*), the Town is registered as a Host Town of the Tokyo 2020 Olympic and Paralympics Training Camp for some of the Palau's National Olympic teams.  Furthermore, Zao Town plans to continue the long lasting local exchanges with Palau, especially in the areas of mutual exchanges of children and sports activities such as Hill Climb Echo (Bicycle Road Race) and gateball games.
*Some Japanese nationals who had lived in Palau during the Japanese administration moved to a part of Zao Town, where they named as Kitaharao (meaning "Palau in the north") after the war.
Fortunately we had an audience with His Excellency Mr. Tommy E. Remengesau, Jr., the President of the Republic of Palau and some Ministers relating to sports. On this occasion, we made a humble request for their support to the gateball promotion. President Remengesau kindly said that Palau would welcome a new Japanese sport gateball with which anyone can improve their health while having fun to play, as it matches to their 2018 declaration as the year of "GOOD HEALTH" in Palau.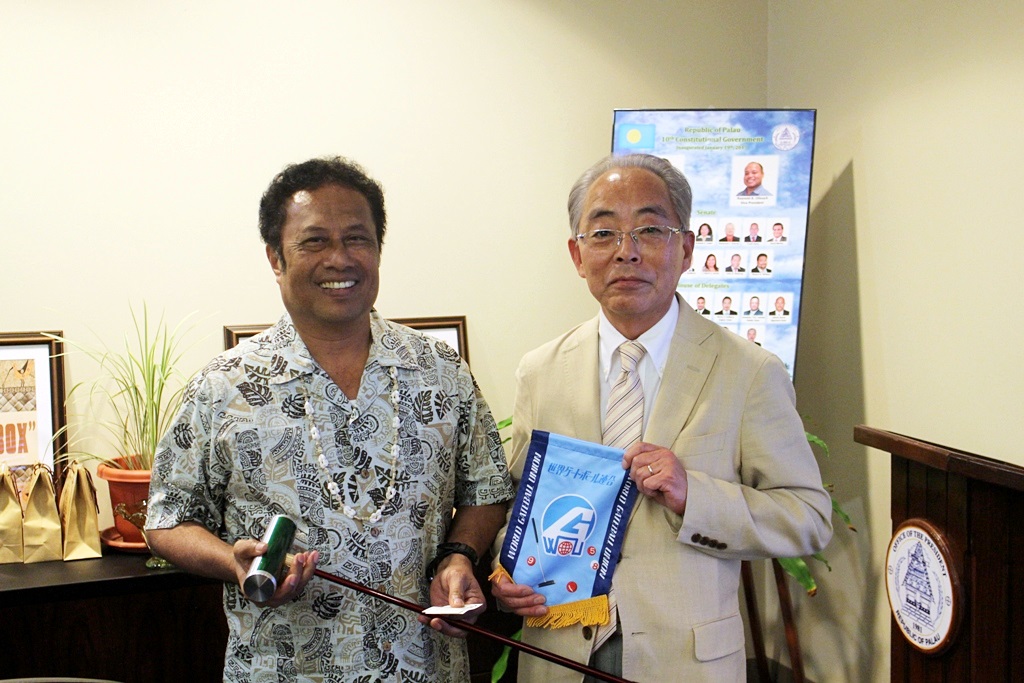 H.E. Mr. Tommy E. Remengesau, Jr., President of the Republic of Palau (left)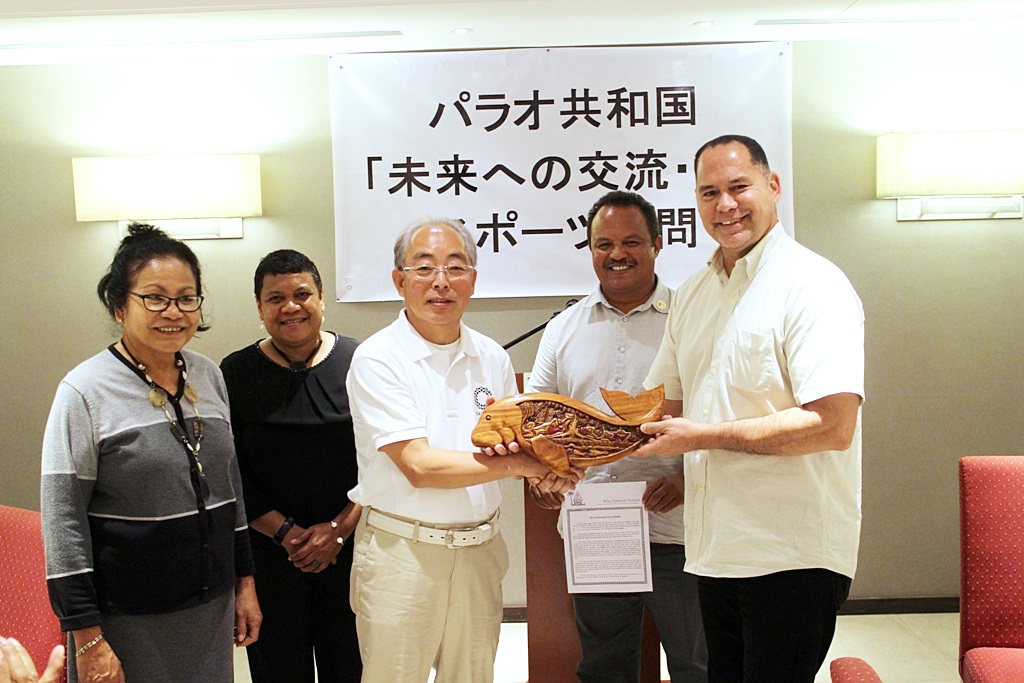 (From left to right) H.E. Ms. Rehuher-Marugg, Minister of State H.E. Ms. Temengil, Minister of Community and Cultural Affairs A staff member of the Japan Gateball Union H.E. Mr. Soalablai, Minister of Education Mr. Kyota, President, Palau National Olympic Committee
Following the audience, a gateball seminar was held on January 16, 2018 at the softball field of the Meyuns Elementary School in Koror Island.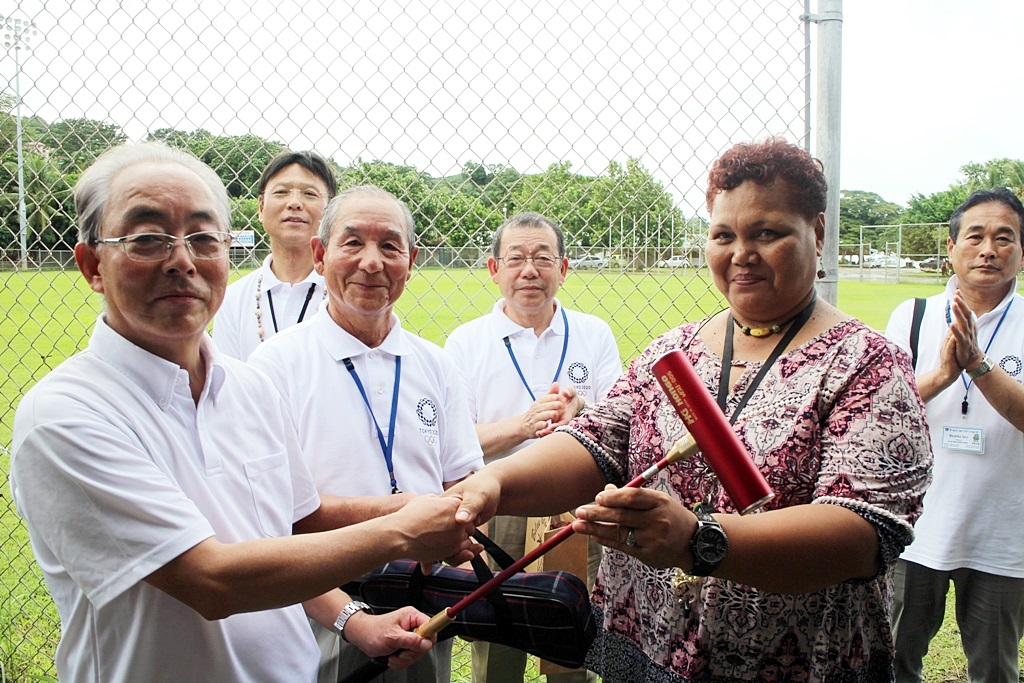 GB equipment was donated to the principal.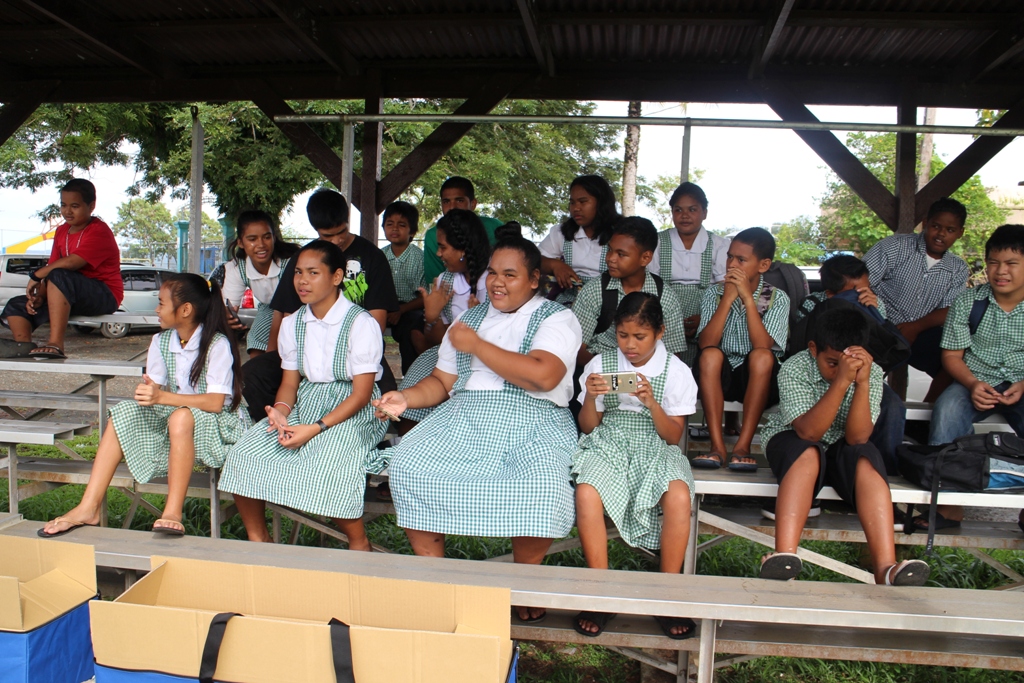 About 40 students participated in the seminar.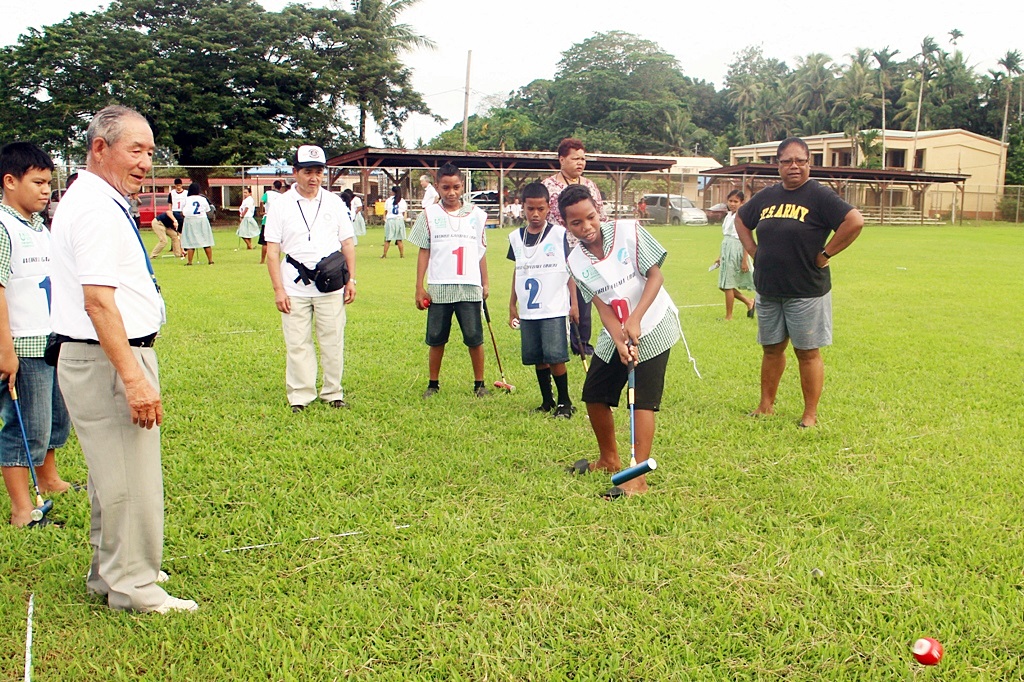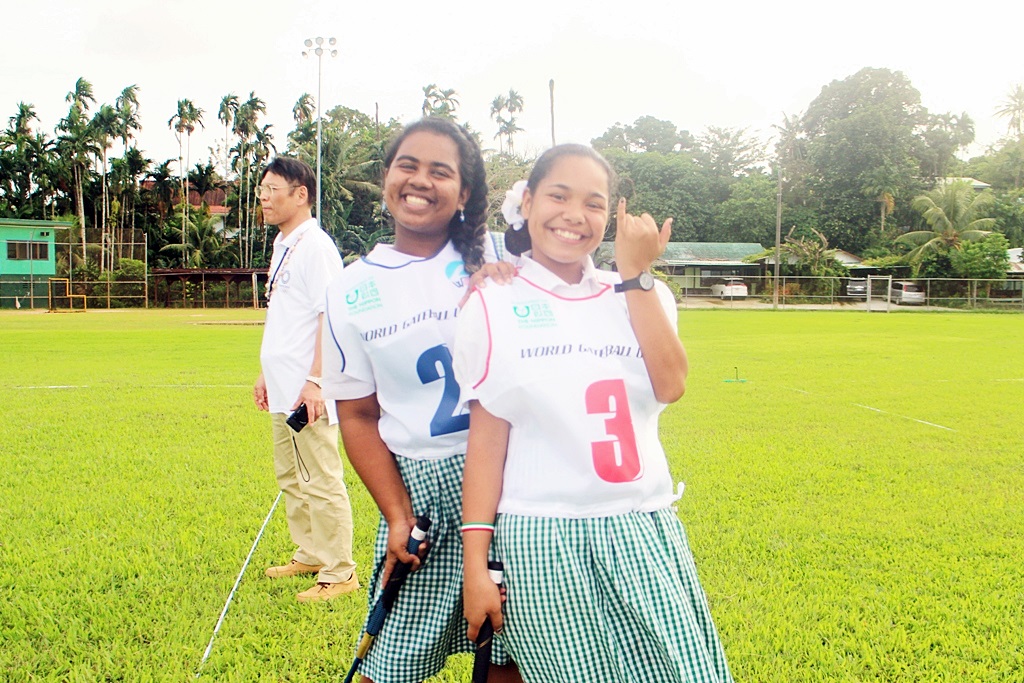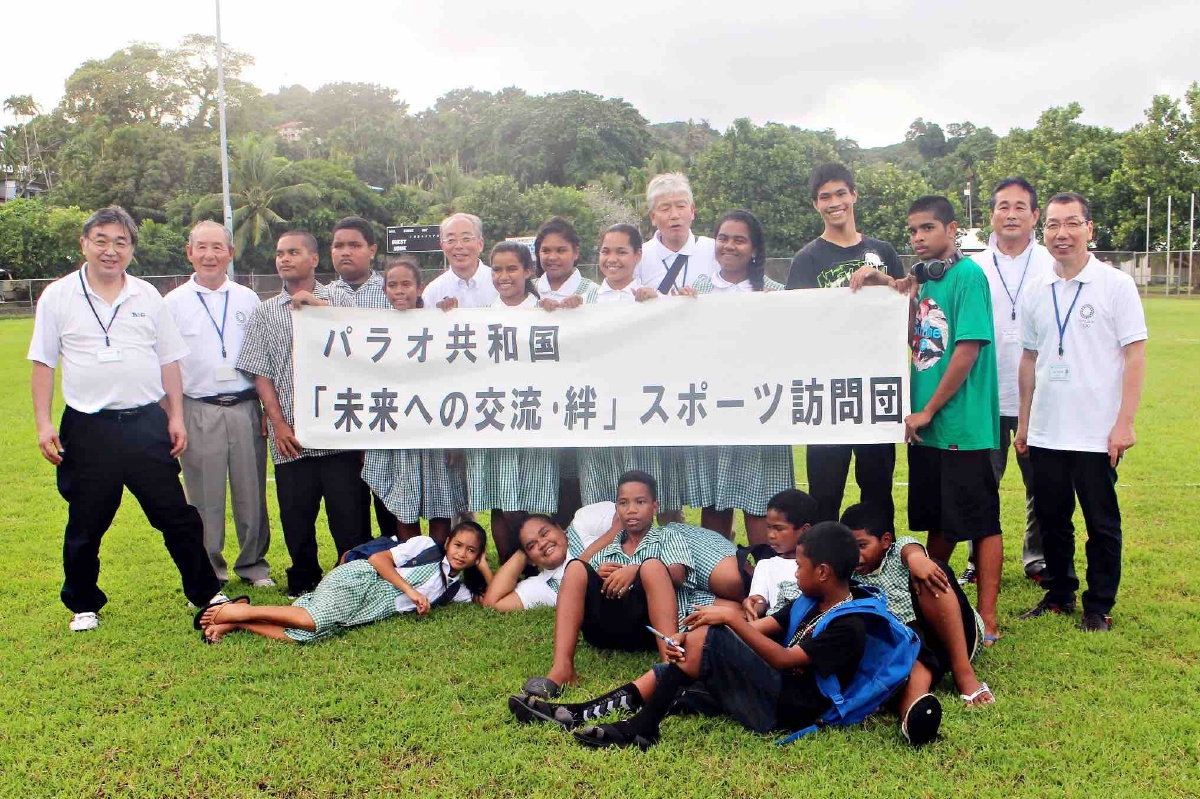 Participating students and the members of Zao Town's delegation

Back