2019.12.26
WGU
Gateball Introduced at the International Event at Seisa High School
Gateball Club was established after the trial class in 2018, Seisa High School has sent its first team at the All Japan Junior Gateball Games in 2019.  The school held the international event called "Seisa Africa Asia Bridge 2019" on November 9 and 10, 2019.  Gateball was included in the event for the first time.
This international event was 5th one.  It was aimed to promote exchanges between African/Asian countries with Japan.  Thus, the school invited guests from various embassies.  The events had variety of programs such as presentations by junior/high school students from all over Japan and a talk show by the Olympians. 
Gateball activities by the school was highly appreciated and Gateball was allowed to have a space for demonstration.  Some fun activities were prepared, such as a game to compete the number of strokes to finish from the 1st Gate.
Guests from embassies, exchange students, Seisa students, and neighboring people enjoyed Gateball.  More than 400 people in two days enjoyed Gateball.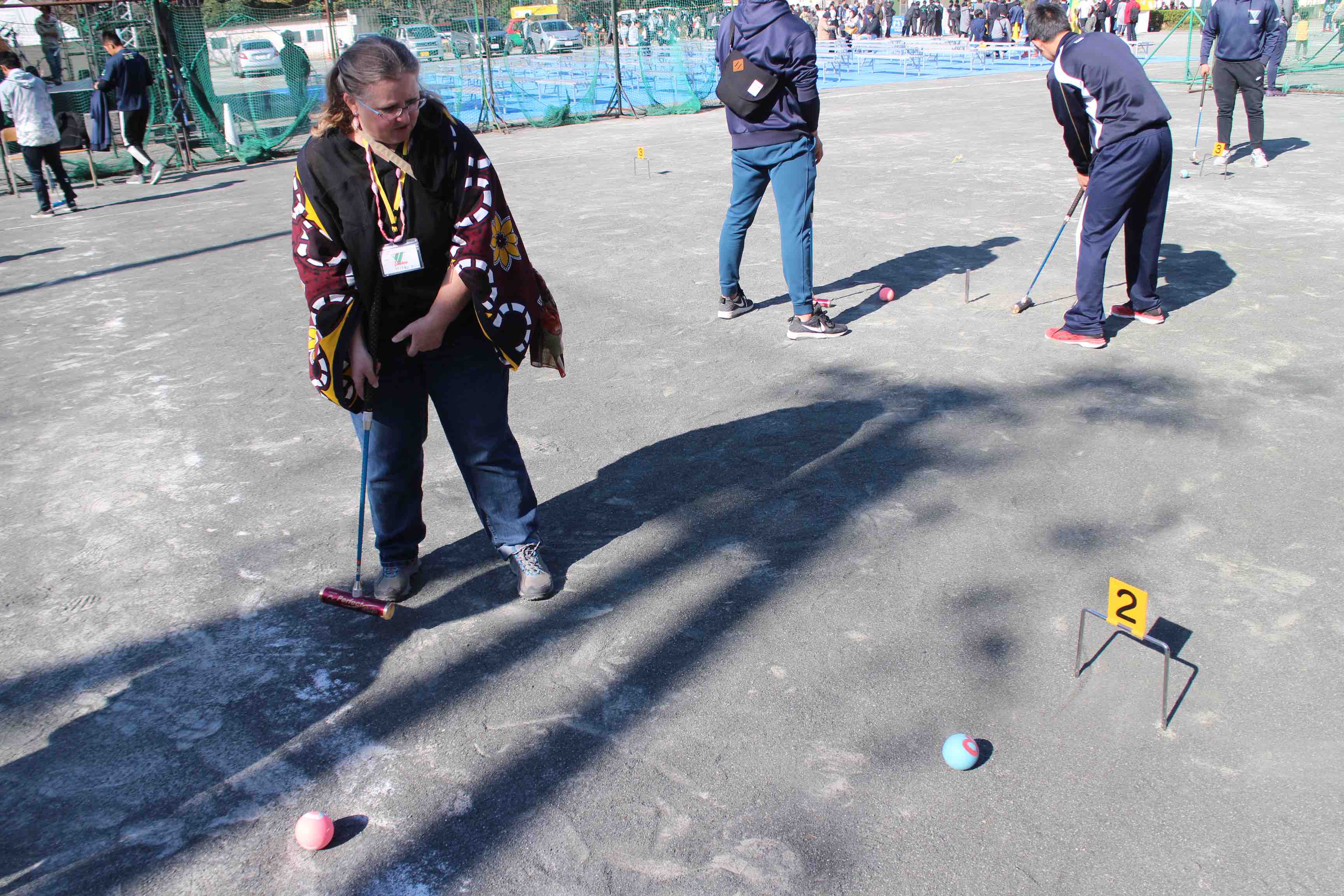 A foreign guest trying to pass through a gate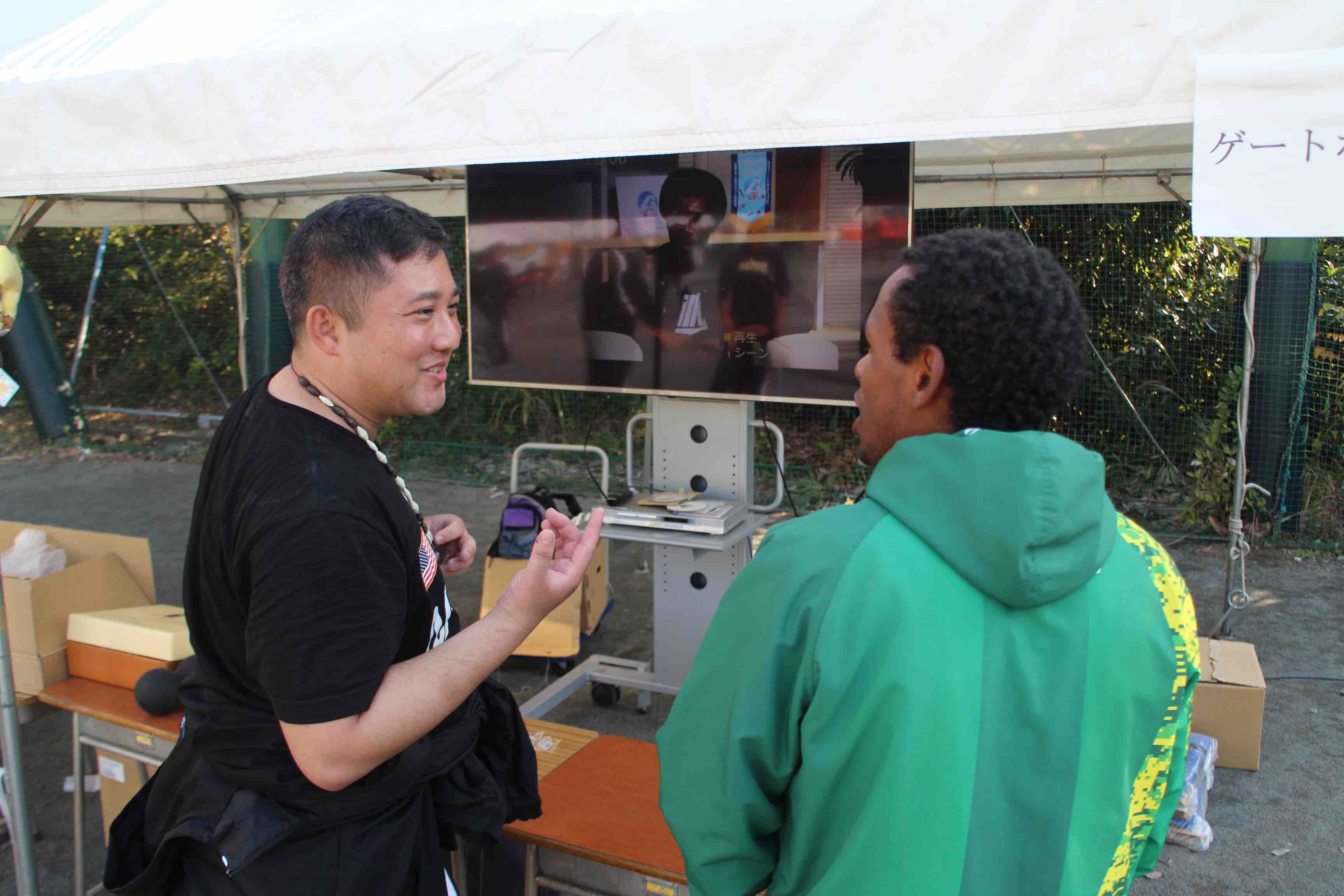 An exchange student from Eritrea showed a keen interest in the video Film on the Gateball promotion in Uganda.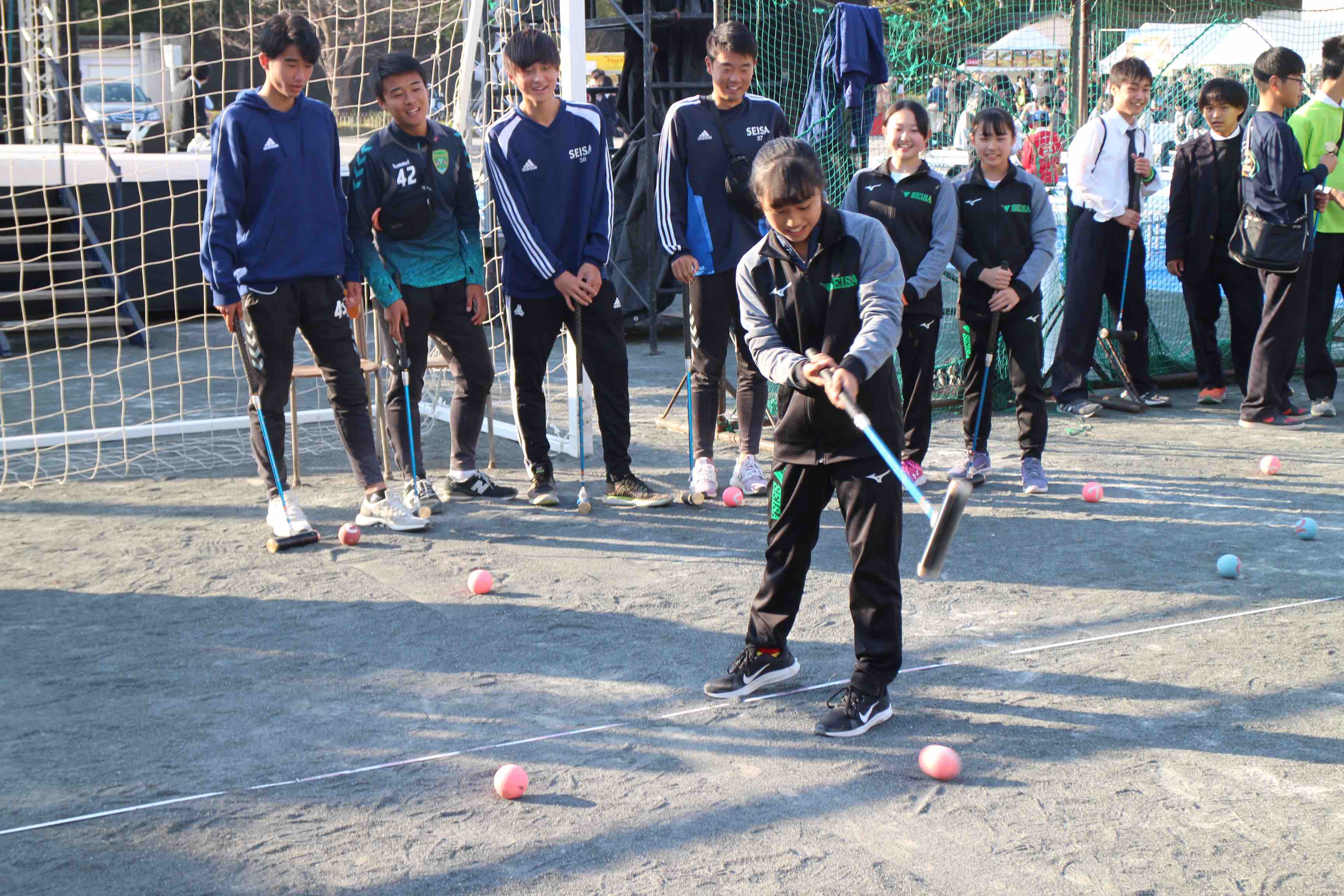 Students of the Football club and the Rhythmic Gymnastics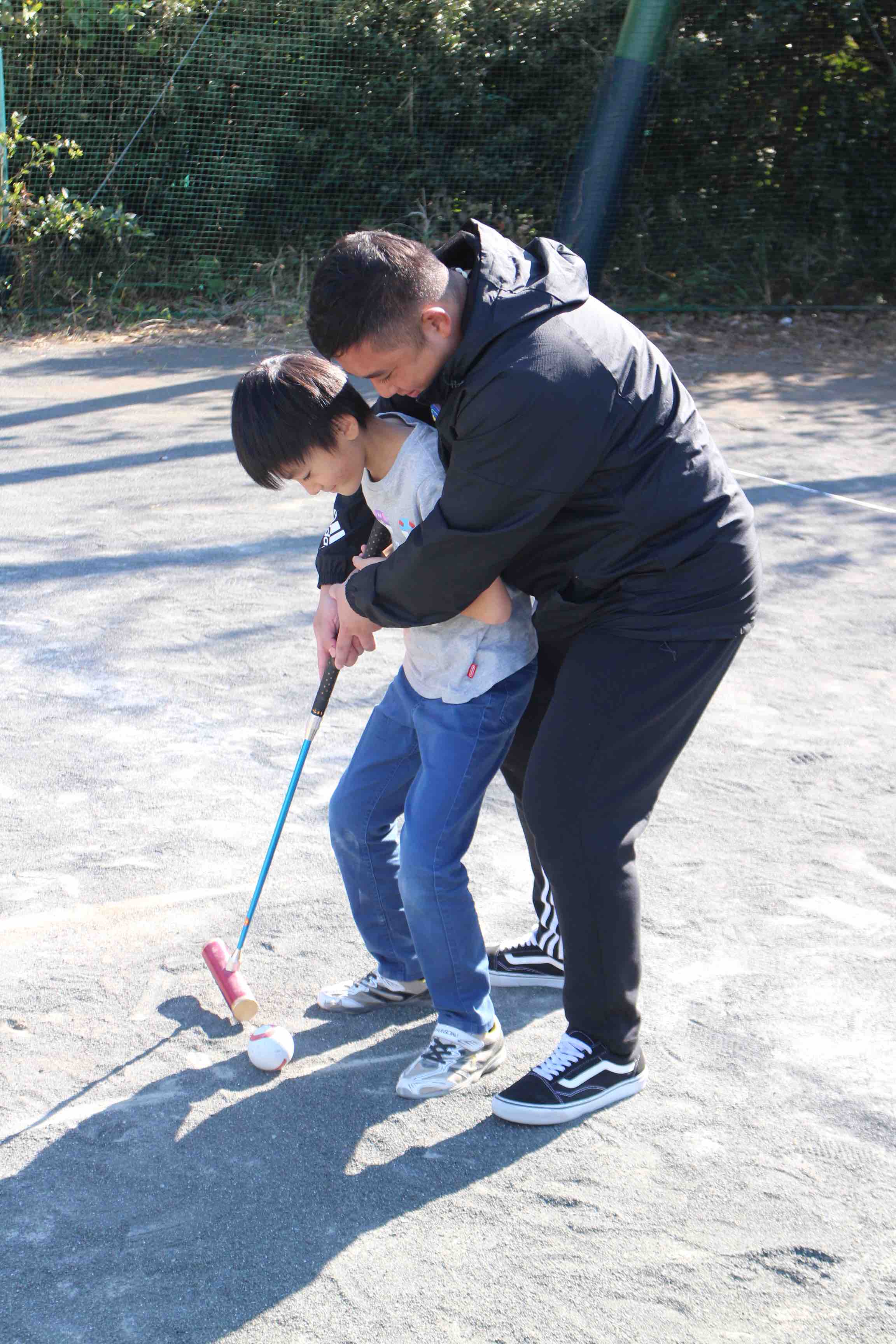 A father and a son enjoying Gateball together

Back