International Referees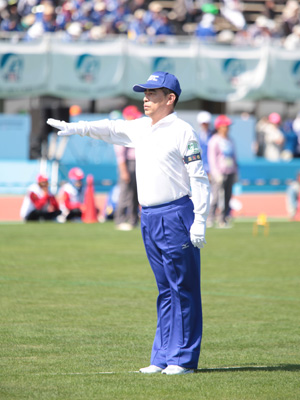 Referees are indispensable to ensure the fair and harmonious Gateball games in accordance with the Official Gateball Rules from start to finish.

For the international tournaments and competitions, the "International Referees" acknowledged by the WGU will carry out the umpiring duties on the request of the WGU and WGU member organizations.
Eligibilities to be International Referees
To have completed the International Referees course designated by the WGU;
To have passed the Referee Qualification Examination prepared by the WGU;
To have already reached to the highest level of the referee system within his/her country; and
To possess a thorough knowledge of practical umpiring and competition management, with experiences and achievements recognized by the WGU member organization.
Obligations of International Referees
To perform the umpiring duties during the international games listed below, upon requests from the WGU and WGU member organizations.
- World Gateball Championship
- Asia Gateball Championship
- South America Gateball Championship
-International Tournaments and Competitions supported, authorized, or acknowledged by the WGU
To attend courses and training sessions separately stipulated by the WGU and its member organizations, to try to improve own umpiring skills and to play an active role as International Referees.
International Referees must renew their registration to the WGU every four years.