History of Gateball
A sport born in Japan!
Gateball is a Japan-born sport invented by Eiji Suzuki of Memuro town, Hokkaido in 1947 as a game to be played by children during the turbulent times after the World War II, inspired by the popular traditional European game of croquet. The local children immediately fell in love with it and the town was filled with their joyous voices playing Gateball.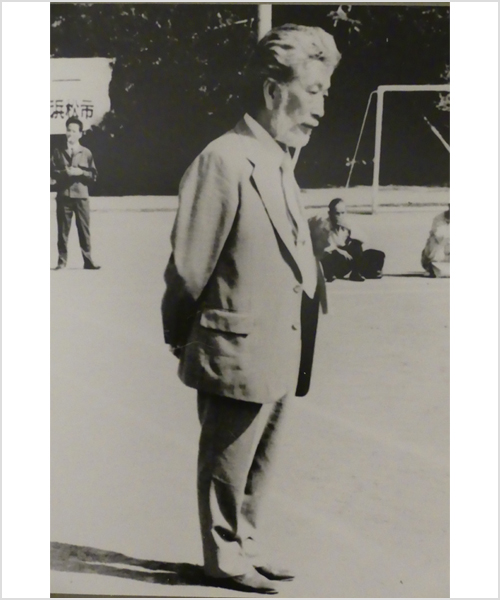 Mr. Eiji Suzuki, Inventor of Gateball
©Memuro-cho Board of Education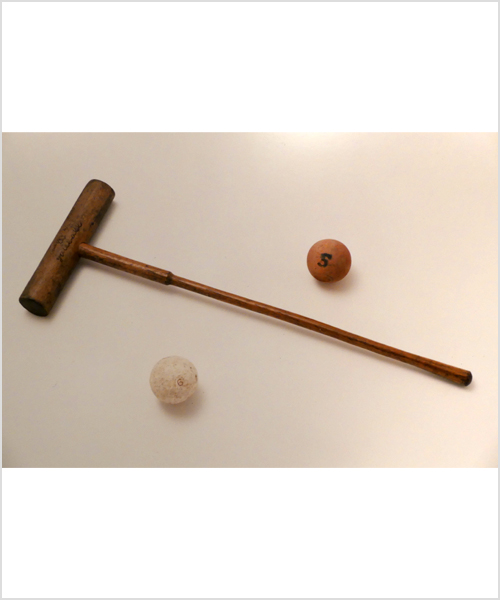 A Hand-made stick and balls at the early age
©1948Memuro-cho Board of Education
From Japan to the World
From the 1960s to the 70s, Gateball gradually gained popularity among all ages all over Japan. During the 80s, Gateball began spreading from Japan to the world, starting from China, South Korea, Brazil, United States and Chinese Taipei. The World Gateball Union was founded in 1985 and 16 countries and regions are its members now.

In 1986, the first World Gateball Championship (WGU) was held in Hokkaido, the birthplace of Gateball. Up until 1990 it was an annual event and from 1994 onward it has been held once every four years.

Parallel to the WGU activities, the South America Gateball Union (SAGU) which is organizing the South America Gateball Championship in every two years, and the Asia Gateball Union (AGU) which is holding the Asia Gateball Championship in every four years, were set up in 1987 and 1991 respectively.

70 years have passed since its birth. The three charms of Gateball – being a team sport, an intellectual & strategic sport, and a "universal" sport -- have reached to 50 countries and regions in five continents. Gateball has now grown into an international sport, being enjoyed by more than 10 million people worldwide.